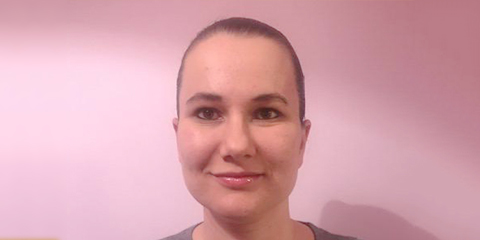 Qualifications
Level A in Sciences (Poland 2004)
Health Education and Rehabilitation (Poland 2004 – 2006)
Dagmara Fober
I enjoy spending my personal time with my family doing activities, sports and traveling. My favourite hobbies are hiking, mountain climbing, reading.
I am a trainee dental nurse. I'm studying at Portsmouth and I love learning about dentistry, especially the orthodontist and dental hygiene side.

I enjoy welcoming both existing and new patients, working alongside Dr.Raj, Dr Gayatri and Dr Ayesha; I am able to spend time building adults and child's confidence and trust and dental health knowledge.
I specialise in:

Work as a team, with the aim of enhancing the patient's life, and empowering them to accept dentistry, eliminate the stigma of stress around it, and refer family and friends.

Exceeding every patient's expectations by providing unparalleled service, paying attention to detail, and demonstrating a passion for excellence.

Honour the dignity and value of each patient that chooses our practice. We understand the dentist can be a stressful experience, and we do our best to minimise that.

 Seek knowledge and stay at the cutting edge so that our patients receive the benefits of the latest techniques and technologies deployed in the industry. We set the standard
314 Burgess Road




Southampton




Hampshire




SO16 3BJ

Appointments are by booking only. Please phone beforehand, or send an email, to avoid disappointment.