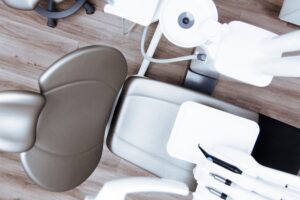 Welcome to Burgess Road Dental.
We care about your smile.
Based in Southampton, Hampshire, Burgess Road Dental specialises in General Dentistry, Cosmetic Dentistry, and Implants. Our extensive client list spans across the UK.
We care about our patients, we aim to make sure you are relaxed and comfortable.
We respect our patients, we listen to you and promise to deliver an unparalleled level of service to all our customers.
We achieve, using the latest technologies, and with the extensive, broad knowledge our dentists possess, we provide a distinctive quality of service.
At Burgess Road Dental Practice our purpose is to distinguish ourselves as a practice that provides comprehensive dentistry of the very highest quality. We state that we work for our patients, and that at all times they will be treated with dignity, understanding and respect. In doing this every member of our team feels valued and respected.
We recognise that patients, who are happy with the way they are managed, are much more motivated to achieve good oral health. Happy patients become healthy patients and want to stay that way with continuing care. We are committed to whole person dentistry.
Work as a team, with the aim of enhancing the patient's life, and empowering them to accept dentistry, eliminate the stigma of stress around it, and refer family and friends.
Exceeding every patient's expectations by providing unparalleled service, paying attention to detail, and demonstrating a passion for excellence.
Honour the dignity and value of each patient that chooses our practice. We understand the dentist can be a stressful experience, and we do our best to minimise that.
Seek knowledge and stay at the cutting edge so that our patients receive the benefits of the latest techniques and technologies deployed in the industry. We set the standard
Dentistry
We specialise in all aspects of general dentistry, such as fillings, crowns, bridges, dentures, endodontics, and more. With decades of collective experience, you can be sure you're in safe hands with Burgess Road Dental Practice.
Cosmetic Dentistry
Do you dream of having pearly white teeth like your favourite celebrity? At Burgess Road Dental Practice, we carry out Invisalign, fit porcelain veneers, teeth whitening, and smile makeovers to transform smiles. There is something for everyone.
Implants
A dental implant offers a permanent solution to a missing tooth.
We specialise in dental implants, ensuring you receive a well color matched, high quality implant that will stop your tooth gap impairing your daily activities.