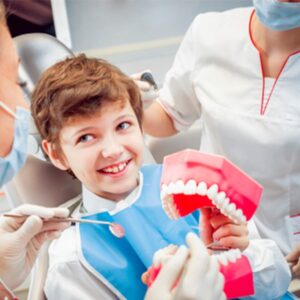 Early diagnosis allows your dentist to protect your children's permanent teeth from being at risk from tooth decay and take precautions to protect early permanent molars with treatment such as fissure sealants.
Our aim is to help your children's teeth get the best start.
We also give hygiene tips, oral health advice and healthy snack ideas to build a good foundation for healthy teeth for life.
The best treatment for your Child's teeth is to prevent problems from occurring in the first place, with good care and treatment where needed.